Whatever the heart loves becomes a remedy.
(Kenyan proveb)
We bring gift items from Kenya                                                A Craftsman's Story

  We like handicrafts. What particularly caught our eye in Kenya were small figurines carved out of soapstone. Soapstone has a beautiful, silky texture. The products they make out of it in the village of Tabaka are unique and very popular. We also sell handmade jewelry from paper or cow bone. It is designed and made in the Kibera slum. We buy all of our products directly from local producers and pay them a fair price.
   Give yourself a gift or buy a nice little something for your friends, colleagues or clients. If you like, we can even have a gift custom-made for you. We can sell our products at events you host or where you are based. With every purchase you make, you support a Kenyan craftsman, his family and the other children we help through our projects.
   You can find all of our gift items in our catalog.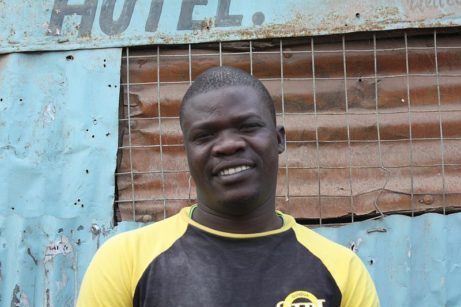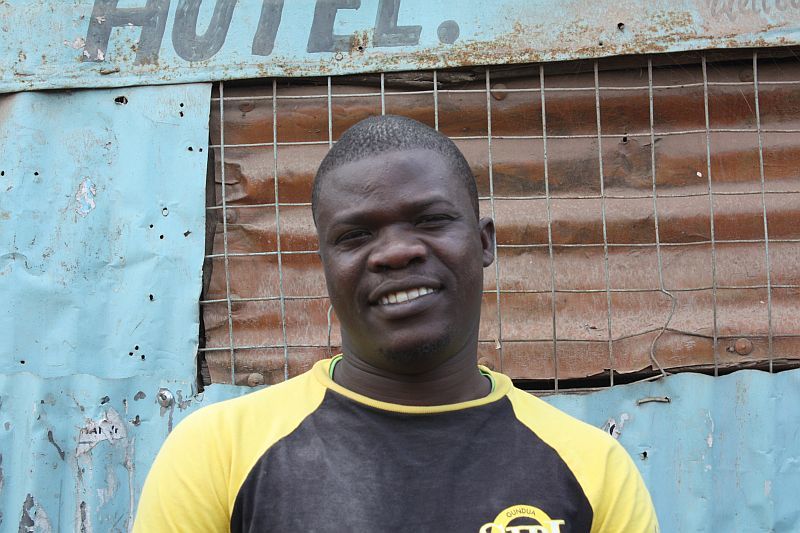 JACK ODUNGO
I used to live on the street. Today, I have a wife and 2 children. I am also a musician. I wanted to set up a group, whose members would earn enough money to make a living. Our group, Victourious, changed a number of people's lives in Kibera towards the better. We make bone jewelry and can feed our families. We want to train more young people. That is why we are looking for a better place for our workshop.